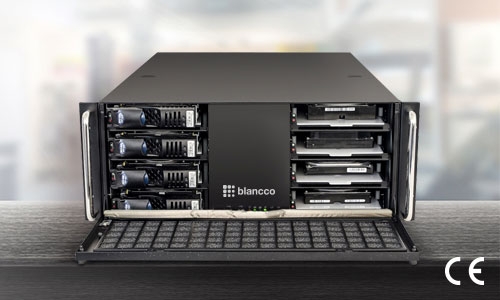 Blancco 8 Bay Drive Eraser E800
Industrial grade server solution, built to meet your loose drive erasure needs. Fully operational, hot swap ready, and configured to support a broad range of hard drives including NVMe, SSD, SAS, SATA, Fiber Channel and SCSI.
With its 'plug and play' design, you can integrate around your business processes and erase any type of hard drive in the same appliance.

info@adin.com.vn
0242.2371.888