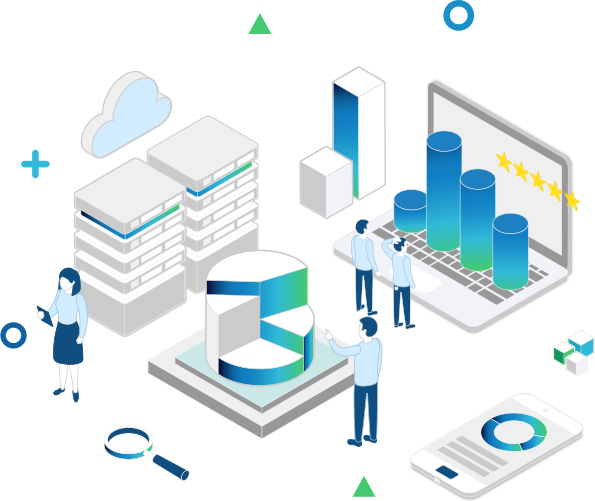 24 /072022
Infrastructure Monitoring
Full-stack Monitoring and Analytics
Nothing Stays Unmonitored

Motadata AIOps provides extensive data collection capabilities both with the agent and agent-less methods across your on-premise, cloud, and hybrid infrastructure.

Access monitoring apps for thousands of devices and technologies across your network, server, application, and cloud layer.
Collect everything with an agent or agent-less collection including metrics, logs, events, traffic, and streaming data.
Eliminate point monitoring tools by bringing all your monitoring data to one place to gain deep visibility.

Faster Deployment and Auto Configuration

With auto-discovery and pre-defined monitoring apps, your hybrid infra resources are seamlessly added to Motadata AIOps in real-time.

Topology Views: See continuously changing IT relationships based on discovery protocols and even network traffic conversations.
Dashboards & Reports: Comprehensive visualization and dashboard capabilities that take your monitoring experience to the next level that requires no query language.
Advance Data Explorers: Advanced and AI-Driven data explorers help you understand data and track the impact of every metric/process running in your stack.

The Right Signals

DevOps and IT teams need the right event context to confidently identify the critical and the not-so-critical issues

Machine learning-powered alerting gives capabilities to extract meaningful insight to separate signals from noise.
Real-time scanning for auto-discovery and dependency mapping to correlate IT service dependencies.
Low-level data collection on agents – as low as per second for rapid identification and resolution.