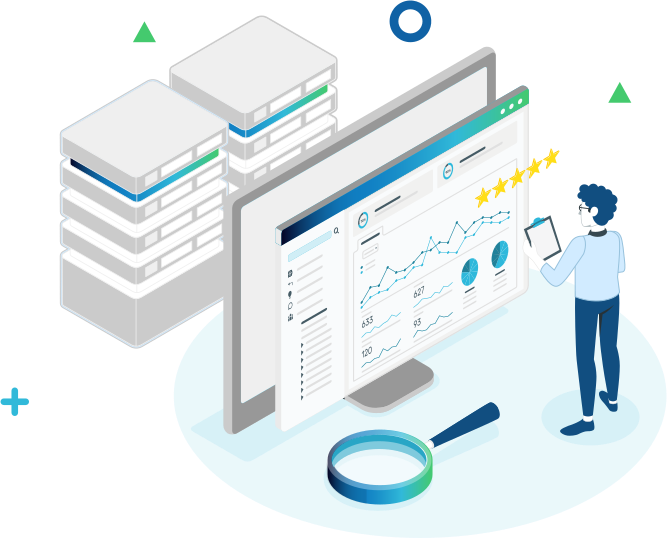 25 /072022
Motadata Log Analytics
Actionable Insights for Services, Apps, Systems, Devices

As logs are forwarded, Motadata immediately clusters the received log data in real-time and intelligently surfaces trends in log activity.

Collect and Correlate: Collect logs from a heterogeneous environment with agent-based or agent-less collection methods. Correlate your logs and metrics via email, Slack, and other channels.
One-Stop Solution: One robust agent that collects any type of data or format from any kind of source. One-stop solution to install, configure, and scale.
On-demand Customization: Stay in Compliance with log retention, audit, or regulation for legacy log reporting policies based on your organization's requirements.

AI-Based Log Analytics

Make machine learning and advanced analytics level up your investigation and troubleshooting. Monitor and manage your logs data with Log management solution that is easy to deploy and effortless to manage.

Centralized Configuration: Log pattern analytics for rapid insight across millions of log events. Store and connect your logs data in a centralized location to detect anomalies and respond to them more quickly.
Reduced MTTR: Use log clustering to consolidate your operational visibility for all your applications and services. Reduce MTTR by troubleshooting with 100+ out-of-box Log Parsing apps, which groups surrounding logs to search in seconds.
Advanced Analytics: Monitor, analyze, diagnose hybrid and multi-cloud environment issues with a unified platform — get advanced analytics in real-time driven by machine learning.

Live Tail and Alerting

Eliminate blind spots with full support for hundreds of log sources including on-premise to cloud and everything in between. Spend less time on configuration and more time on insights.

Smart Alerting: Use anomaly detection to automatically identify abnormal behavior. Get the alerts you want to be notified about and receive them via email, Slack, and other channels.
Live Log Tail: Put live tail in action to see the live feed logs data from multiple sources. Intelligently analyze and aggregate log events across apps, devices, systems.