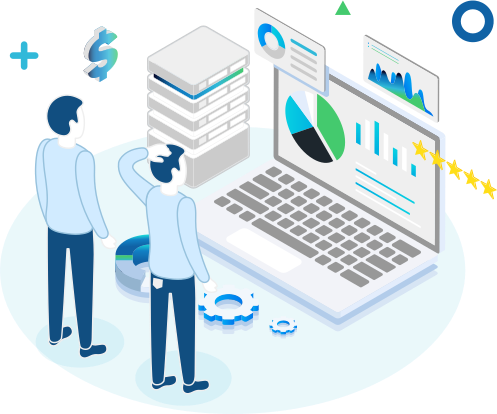 25 /072022
Motadata Network Automation
AI-Driven Network Automation

configuration management to deploy configurations, reports, detect out-of-process changes, audits and backups.

AI-Driven Configuration: Configure your network with AI-Driven Network Automation, making your network smarter and healthier than ever.
Automated Configuration for Change, Backup & Restore: Simplify recurring complex configuration changes instead of manually executing multiple devices.
Advanced Remediation with Runbook: The python integration makes Runbook remediation advanced and empowering with monitoring and troubleshooting capacities.

An Intelligent Alert System

Stay alert all the time with a smart alert system. Stay one step ahead and resolve the problems even before they cause any damage.

Change Monitoring & Management: Stay up to date on configuration changes with alerts and view the changes made. Leverage role-based access for complete control on who can make changes to devices & configurations.
Audit: Configure the audit logs and get powerful actionable insights with audit reports.
Notification: The tool notifies whenever there is a change in the device configuration, thereby helping you quickly replace a failed element.

More Security than Ever

Locate a backup file quickly in need of the hour by simplifying processes like highlighting configuration errors, scheduling regular backups, & archives executing scripts.

Network Security & Compliance: Improve overall network security by easily identifying vulnerabilities with a vulnerability assessment. Assess and enforce compliance with critical security standards using OOB reports for FISMA, PCI DSS, etc.
Seamless Integration: Pre-integrated support for well-known network device vendors like Cisco, HP, Juniper, D-Link, Brocade & more.
Configuration History and Comparison: Maintain an entire configuration history of devices. Users can compare device configurations to ensure compliance and standardization.