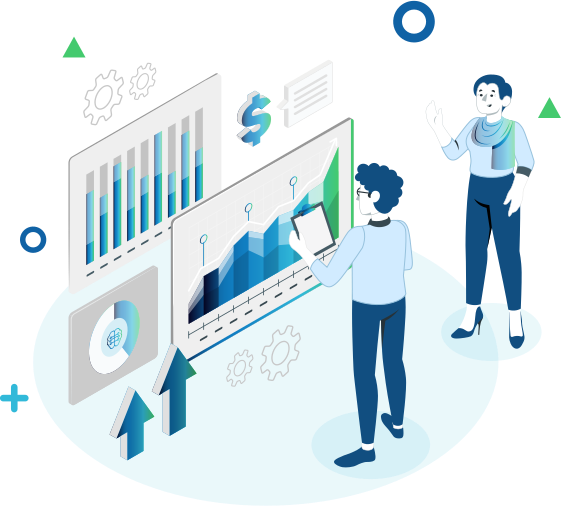 24 /072022
Network Observability
Visibility into Your Data
Whether multi-cloud or Hybrid infrastructure, capture your ever-increasing amount of steaming, traffic data to identify anomalies that affect your business goals.
Metric: Capture critical metrics and perform drill-downs.
Traffic: Track utilization from ingress to egress via Network Flow.
Routing: Troubleshoot issues fast before they affect performance.
Logs: Parse through the logs of your network devices for actionable insights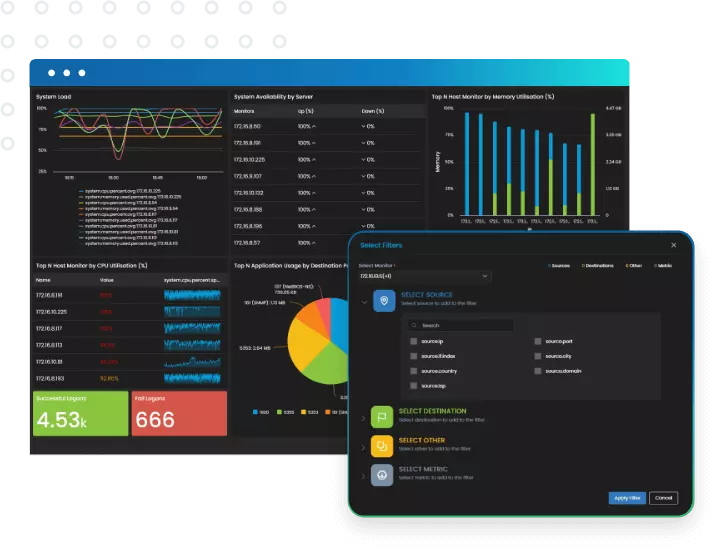 Same Platform. More Capability. Complete Visibility
Get unified, scalable observability and analytics powered by machine learning, across your hybrid infrastructure comprising network devices, virtualization, applications, and cloud Infra.
Monitoring network service performance: Increase the service quality of your network by accurately modeling the data flow between nodes and identifying anomalies before they turn into issues.
Monitor traffic, routing, and end-user experience: Quickly identify delayed response time in traffic to client-side applications.
Log analytics with context: Troubleshoot issues fast before they affect performance.
Logs: Get real-time insight and trends from millions of network device log entries.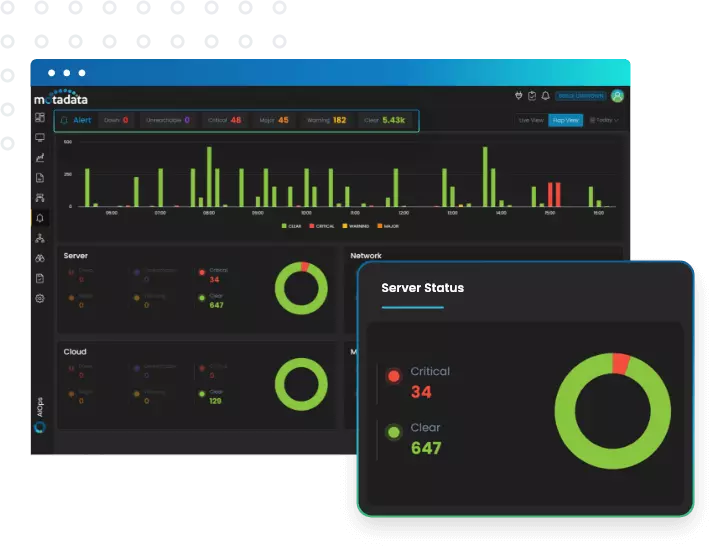 Built to Detect the Undetectable – Events
Our causation base AI-Engine gathers data points, performs correlation, and does dependency mapping, so you can come with the best answers as to why certain events have happened.
Dependency Map: Gain complete insight into the communication between services, application usage patterns, and unusual critical events.
Auto-Discovery: Auto-discover new components – without box support for Cisco, Palo Alto, F5, HP, Fortinet, and many more.
Rich Insights: Reduce data noise for better insight with machine learning-based alerts.